Pokey is a really nice little two year old gelding that needs to find a new home. He was rescued from a terrible situation and held here at HART as evidence for nearly a YEAR before all of the horses from that case were forfeited. When he arrived at HART he was a body scale 1 ½ on the Heineke body scoring chart as a one year old so he's had a pretty rough start in life.
He is now completely recovered, castrated and ready to move on to a new home where he will be loved and trained. Because of his age and rough start, I highly recommend that he not be started under saddle for at least another year.
Pokey being only 2 years old is still rather small in stature, I'm guessing he is 14 hands high. His mother (also seized in the same case) was a huge, muscular mare with a wonderful personality, she stood roughly 15 hands. His sire (also seized in the same case and now castrated) is just over 14 hands and is also an awesome, smooth gaited wonderful horse. Even as an aged stallion as a herd sire, he never gave me any reason to be concerned for my safety.
Pokey is halter broke, gets right in the horse trailer, stands tied, is good with his feet and absolutely LOVES attention, he is always the first one at the gate. We have been working on his ground manners and teaching him to be a civilized young horse. He is very smart and a quick learner. He doesn't mind being left alone and will often times isolate himself from the other horses although he LOVES to roughhouse and play (nearly non stop) with my mule.
This is Pokey fully recovered and ready to go to a new home.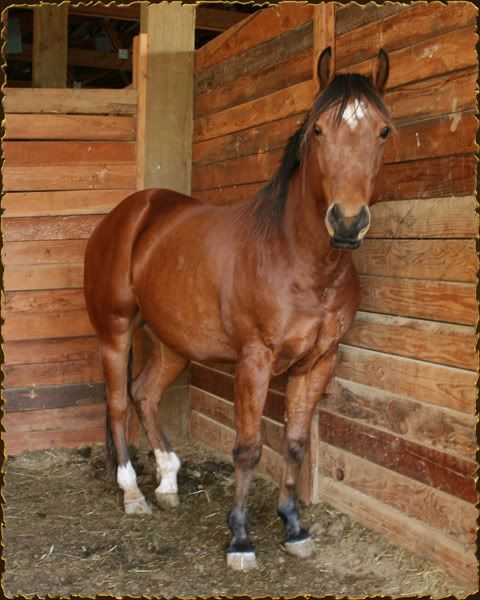 This is his dam, he is the spitting image of her, I'm you all remember Tease.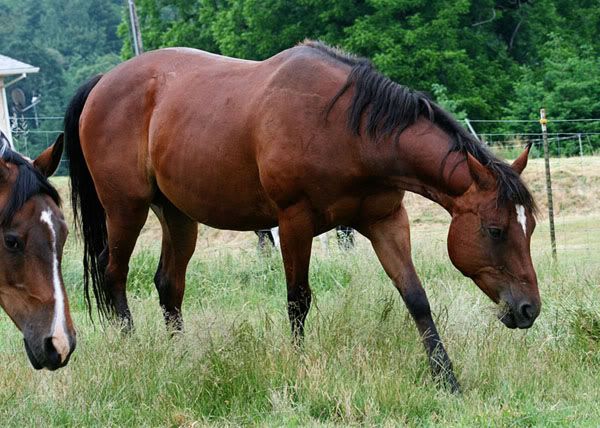 Here is the sire Studly, he is an awesome horse